Family Fun is a monthly activity based service, usually on a Sunday afternoon, for all children up to the age of 12 years, and their parents​, grandparents​ and carers. We start at 3pm in the All Saints' church halls with ​lots of ​time for activities and crafts based around ​the Bible, ​which the children do with their parents and carers, ​followed by plenty of ​lively ​singing​ and a story. We end our time together​ with a tasty snack and refreshments for all. Children take home everything they have made.
We look forward to welcoming you​ to Family Fun. If you have any questions, please email ​children@sanderstead-parish.org.uk
Dates for the first half of 2018 are 14 January, 11 February, 4 March, 15 April, 13 May and 10 June.
Family Fun in January
Family Fun is our regular children's service gathering for all the family with children under the age of 12 years. In January ​ we learned about Noah and the great flood. We welcomed 16 children with their families to a busy session. The children made arks with hammers and nails, mobiles with an ark, animals and rainbows to hang in their bedroom, animal glove puppets, waves in a bottle, and some fun vegetable animals. The leaders acted out the story of Noah's ark with the children as the animals. We had to squash into the ark after we had caught all the animals.
Everyone enjoyed an absorbing fun-filled afternoon together with songs and ​prayers We finished the session with a lovely tea.
Our next session is on Sunday March 4th 3​:00-​ ​4:00 in the large hall at All Saints. Join us!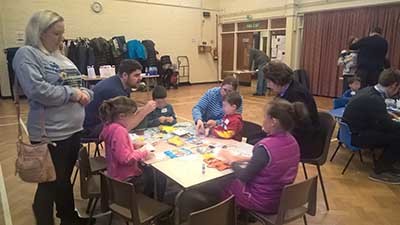 Family Fun around tables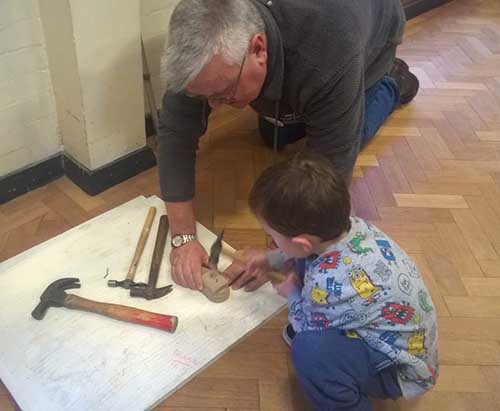 Family Fun making an ark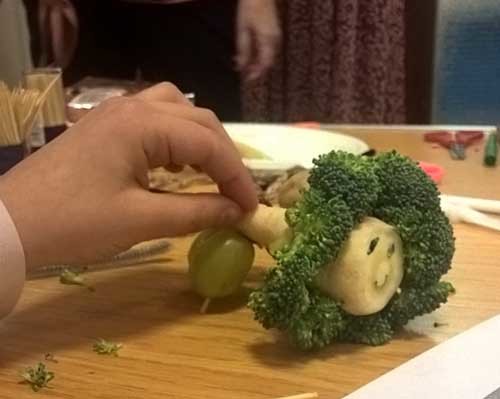 Family Fun vegetable animals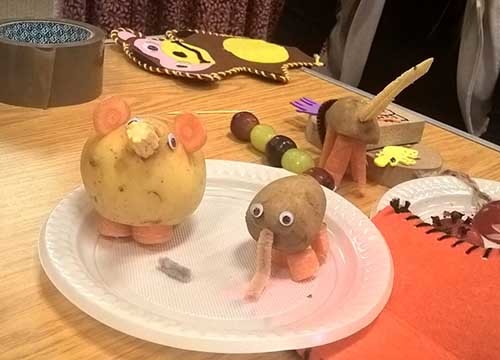 Family Fun potato animals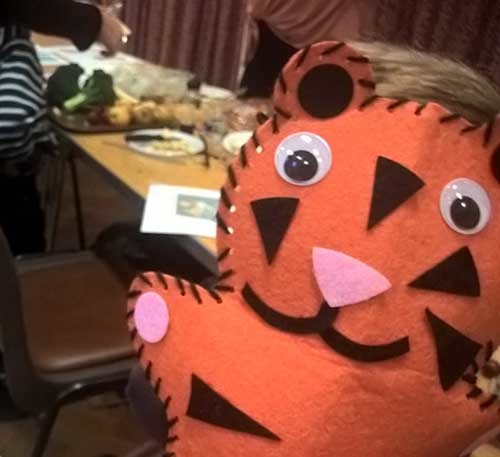 Family Fun tiger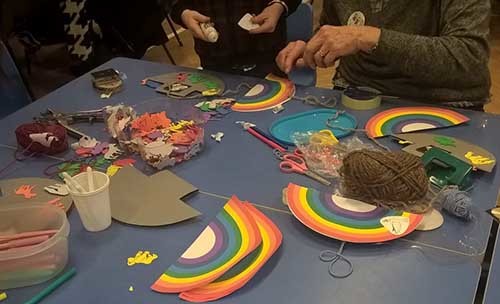 Family Fun rainbows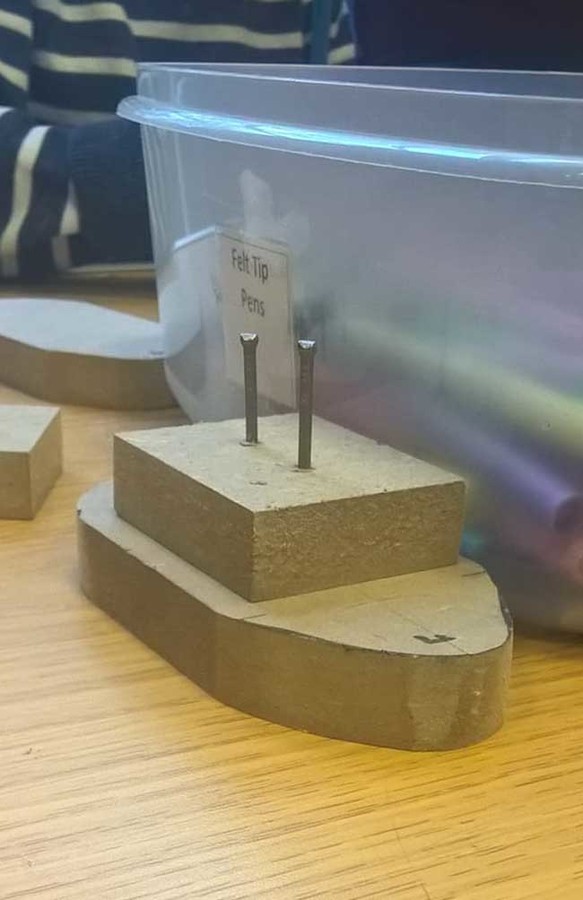 Family Fun the boat